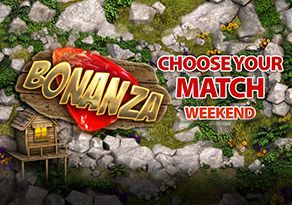 Wykein sil no wêze awesome en stress-frij. As jo ​​ek wolle meitsje dyn wykein krekt lykas dat join it Slot Fruity Casino as hja brochten út harren weekend Promo for August. Se binne mei it oanbieden ferskate cash bonussen oan harren leden dy't binne as folget:
Deponearje £ 20 te hawwen in bonus fan £ 10.

Boarchsom tusken £ 21 & £ 50 to hawwen 75% cash bonus fan maksimaal £ 37,50.

Deponearje £ 51 of heger te krijen 100% cash bonus fan maksimaal £ 150.
Mar doch dat foar 27 of op elts wykein fan augustus datearre 4e-6th, 11th-13th, 18th-20e en 25e-27 om gebrûk it oanbod.
Terms & betingsten:
Sound Juicy Rjochts? mar der binne net folle dingen dy't jo gewoan moatte witte oer dit weekend Promo wylst it gebrûk fan it:
Promo aktyf is allinne yn it wykein fan 11:01 nei 23.59 BTS.

Jildich op de earste boarch makke op dy dei.

30x of wagering bedrach is nedich om te bekearen gjin Coendersborg yn cash.

Weekend Promo is beskikber allinne op selektearre slots.

Allinne 4x bonus bedrach koe wurde omsetten yn cash.

Wagers makke op Free Games sille net wurde rekkene ûnder dizze Promo.

Allinne de Real Money spultsjes wurde teld.
Rest fan it bedrach wurdt Ferleman binnen 3 dagen direkt nei jo akkount.