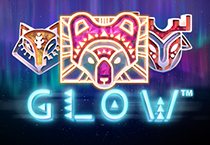 Make your luck gleam on the Glow slots
The Glow slot game is one of the finest additions to NetEnt's set of casual slot games which are meant for people spinning to take a break rather than spinning for some pumped up action and a ton of riches. The slot game is set against a background of the well known Northern Lights phenomenon, which also gives the game its name.

The Glow slot game is a simple 5 reel, 15 paylines game that has flexible bet levels which helps you decide how fast you want to take the game. Though the game has a calm and soothing theme going on, it can be quite fast-paced if you want it to be. The game is a systematic game which consistently pays you around 5- 15 times your stake back and helps you get rich slowly but systematically.
More than rewarding features
NetEnt's games are wildly popular because of the fact that they not only provide a good gaming experience, but they also end up dishing out huge rewards to the player. The same can be said for this game as well. The game is power packed with a set of wilds, scatters and multipliers that give you consistent wins. But the best part is that the multiplier is well linked with the scatters and wilds so that getting a win assures you a multiplied return.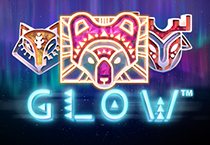 The Glow slot game has various animal symbols like an owl, moose, bear, wolf and also the conventional deck of cards symbols. Out of this the bear is the wild symbol and getting this in your winning payline readily gives you a 2x multiplier.
The scatter symbol is officially the moose. But getting a combination of other animals too trigger free spins same as the scatter! Getting 3 scatters give you 1 free spin, 4 scatters give you 2 free spins and 5 scatters give you 5 free spins! But the best part is that in a winning line you will have animal symbols inevitably and this means you get free spins almost every time you do get a winning combo.

Summary
The Glow slot game is one game that is quite relaxed and helps you win over consistent rewards. With a soothing ambience and excellent features that can reward you with wins up to 630 times your stake amount, Glow is a must try out slot game for all slot lovers.