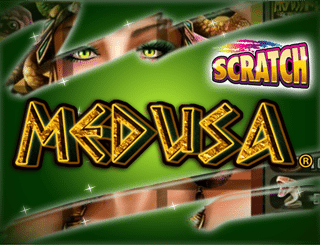 Free Scratchcard that Turns The Best Online Casino Bonuses to Cash: Medusa Scratch Online
Medusa Scratch is yet another wonderful and awesome game from the NextGen on Slot Fruity. Those of you who played the phenomenal Medusa Online Slot Casino Jackpot Real Cash Game, or the Medusa II Play slots online free Deposit Bonus required sequel will already be familiar with some of the icon symbols that can lead to players winning fabulous cash prizes online: The Medusa free scratch Card is based on an extremely beautiful yet monstrous woman who turns everything she looks at to stone…Only this time she enables players to turn the best casino bonuses into cash!

By scratching to uncover snakes, shields, magnificent Grecian buildings, medallions, earrings and slippers, you might just scratch your way to a real money online gambling fortune! This free scratch Card game features a wonderful soundtrack, world-class animations as well as themes which guarantee fun and enjoyment throughout. The ancient temples, soldiers and Pegasus enhances the Greek mythological setting which adds a more captivating experience to the game.
How to Play Medusa Scratch Cards Free Bonus at Slot Fruity?
By clicking on the Play button; one is ready to start the Medusa Free Scratch Card game. The entire purpose of this game is based on scratching the virtual scratch Card; which hides lots of amazing prizes. When done, the player can select each of the individual panes or press the Reveal all button to uncover the scratched symbols. If the 3 symbols uncovered are matching, the player gets to be rewarded big wins. Meet the wagering requirements and you can keep what you win!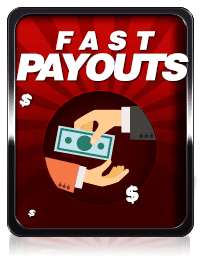 The minimum bet amount that can be staked for this game is £0.01 while the maximum amount can be as much as £2.0. The win ratio for Medusa Scratch is on the ratio of 1000:1. This means that if a bet amount of £1 is staked then, as much as £1000 can be won given the right winning selection is made. The up and down button feature will allow players to increase as well as decrease the possible bet amount that can be staked.
The Reveal all button is used to scratch all the given tokens simultaneously so as to show all the hidden symbols. This serves as the fastest way in which the player can know if any prize has been won. The Reveal all option can also be skipped by individually giving a swipe one at a time.
Online Gambling Scratch Cards for Free on Slot Fruity
The Medusa Free Scratch Card comes with a Regular version in which one can use to get the aspects of this game in more detail. After that, one can play the Experts mode for some money and prizes. Note that when playing a free scratch Card, some features may not be enabled, and unless playing with casino slots deposit Bonus bonuses, players might not be able to keep what they've won.
This game offers a perfect get away from the traditional scratch games where one would buy a card from a shop then scratch to reveal the prizes likely to be won. The distinct advantage to this top slots scratch game is that it is less complex therefore easy to get the grasp of. If you are in need of some entertainment or making some money, the Medusa Free Scratch Card is the perfect Deposit Bonus casino bonus game for you at Slot Fruity!