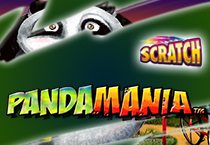 Get ready for some major cheekiness with the Pandamania scratch game
Pandamania was one game that got us all hungry and now it is back scratch card version. Sticking to the slot version theme the pandamania scratch game is also about a cheeky bunch of Pandas who want to escape the zoo. Here too we find the pandas ready to go to any odds which includes tying up with the zookeepers themselves. Needless to say, helping these Pandas out of the zoo not only gives you a sense of satisfaction but also rich rewards.

Game progression
The pandamania scratch game is different from the slot game as far as rules of engagement go. In this version of the game the objective is to get matching cards. Getting a bunch of matching cards can give you big rewards. As usual, there are a large number of symbols in the game engraved on the cards.. Getting these matching symbols as you play can dish out huge bonuses and give you rewards that can not only bust the pandas out, but get you rich enough to start a zoo yourself!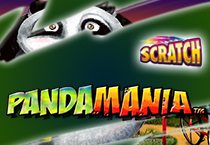 Gameplay options
This 3×3 scratch card game has a number of options that are made to make your gaming experience smooth. The game begins by asking you to set a bet. Once you do so, you can either click on the play or the autoplay buttons depending on how fast you want the game to progress. The autoplay button helps you in playing the game 5, 10, 15 or 20 times in a straight row. Once your done, simply click on reveal all to see how close you were to winning big combos.
Ladder Bonus
The ladder bonus is the major feature of the game that can help you in winning huge rewards. Just like the name suggests, your wins depend upon how many times you get the matching symbols in the Pandamania Scratch game. While getting 3 matching symbols gives you just 5 coins, the actual big wins come when you get 7, 8 or 9 recurring symbols. While 7 symbols give you 75 coins, 8 symbols give you 5000 coins and 9 symbols give you the Jackpot of 50,000 coins!
Conclusion
The Pandamania Scratch game is one game that can have you keeping on trying till you reach a crazy phase indeed! Though the game promises big rewards on top of the ladder getting them is another matter with a payout percentage of just 90.43%. But if you're looking to get rich on a slow and steady pace with some cheeky pandas and a bunch of thrills, then do not miss out on this game.