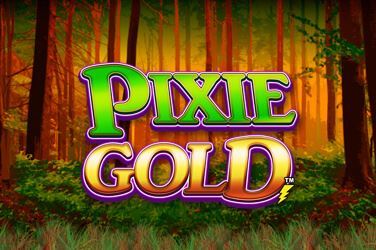 Slot Fruity brings to you Pixie Gold, a slot with a tangy twist! As soon as the slot loads, you will be taken aback with its arrangement for sure! This is nothing like your usual slots, and the reels have a unique look this time. Once you get a hold of the whole reel arrangement, you will find it an easy slot to play that is very rewarding! It is different but very stylish!

Pixie Gold has a mind-boggling layout!
If you glance at the slot, Pixie Gold will give you an impression of an 8 reel slot. There are four huge reels in the middle and two small ones on either side. But what if we tell you that there are only 5 reels in here? Confused? Don't be! Play once and you will get the gist of it! It is nothing complication, only the design is something new. Once you get to know the arrangement of reels, this '1296 ways to win' slot will become your favourite.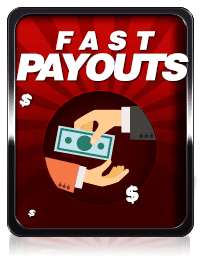 How it is a 5 reels set up – there are four huge reels in the middle, which are in fact considered one. They have four symbols in them, all of them being different. The other four reels are two on each side, which can carry three symbols. A basic three symbol win is when you get two symbols on the 1st and the 3rd reel, and the same symbol in any of the middle reels. Why have the four reels then? It gives the players a higher probability to hit a winning combination!
The wild symbol here is Pixie Gold herself. It is easy to recognize her with her golden flocks, and she always brings in good news! With the ability to substitute all symbols, except for the scatter symbol of King Star, this wild can appear only on the third reel in the base game. King Star is the scatter symbol, and it does not function the way the normal scatter symbols do! It does bring free spin, but not just by landing on three or four scatter symbols. You will see a tiny mouse carrying a cart on the bottom of the reels. The mouse randomly stops with his cart under a reel, and if that reel has the King Star symbol, then you get a free spin. During this time, even the wild symbol can appear on the 2nd or the 3rd reel to bring you more exciting payouts!
Conclusion
Pixie Gold is undoubtedly a fun slot, both to play and to look at. The entertainment factor is high for sure, and the way the features come is a sight to cherish! Play now on Slot Fruity and see what the blonde fairy has in store for you!