King Of Slots | Online Slot Game | SlotFruity.com
Go Back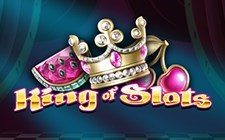 BECOME THE KING OF RICHES WITH THE KING OF SLOTS ONLINE SLOTS GAME at SlotFruity.com
If you always had a fancy for mystic caves filled with treasure troves of diamonds and precious gems, then you might just see this fantasy in reality with the King Of Slots Online Slot Game. This game from Netent has a certain air of mysticism with the background soundtrack and the play screen. Though it is hard to judge what everything is about in a first glance, as you play you slowly realize that you are in a lost lagoon with a cave full of riches. Obviously, the only thing to do is fill your pocket with gold and go home! This is all the game is about. But to fill your pockets, you just need to do one thing! Play a slot game!


KING OF SLOTS, SLOT GAME FEATURES
This game is rightly called the King Of Slots Online Slot Game because it treats you like a king too! With too many features that are all focused on one target, which is to make you rich, the game can certainly be called the King of features too.
If you are wondering what these are, then you will be delighted to know that you have all conventional features like wilds and scatters. But in addition to this, the online slots game also has sticky wilds, win line re-spins and even multipliers.
While the wild gives you the power to substitute over all other symbols other than the scatter symbol, depending on the number of scatters you get, you can win from 10 to 20 free spins.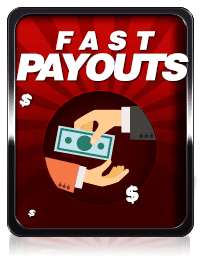 But what really makes this game the King of Slots, is the fact that it combines features for every spin. Just to give you an idea, consider a case where you have 10 free spins. The multiplier meter gives you a multiplying bonus of 3x the winnings you make in this round. Now when you hit a winning combo in one of these spins, the concept of win line re-spins kicks in. So now your winning combo sticks to the slots and your chances for winning again increases. But the best part is that what you just earned got multiplied, you get a re-spin for your win and you have all the remaining free spins to look forward to!  As well as fast and easy Pay-Outs!
King of Slots Online Game: SUMMARY
The King of Slots certainly is one of the highest paying games in the slot world when you play for cash. With a world of possibilities and opportunities in every spin, the game certainly does live up to its name. The payout percentage is 97% which gives you some of the best odds you might have ever had. 
Enjoy Regulated slots with great customer service when you play King of Slots at Slot Fruity and enjoy other great games too.