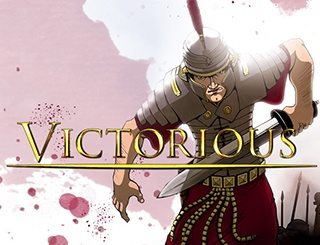 Get ready to march right into victory with this thrilling battle themed game from NetEnt. Victorious is a game specially designed for high rollers who are willing to risk quite a bit of their bankroll, but who want to aim for the ultimate victory at the end of it all.


March shoulder to shoulder with the best
Victorious has a theme that is filled with comic animation but with a very serious note. At first glance, you are set on a battlefield with a bunch of soldiers in an ancient empire, all heading towards battle. The game's background score is also filled with that of the glorious sounds of battle so that you really feel like you're in the heart of it all.
NetEnt has always been known for some amazing game performance and Victorious is just as good as some of their best offerings. The visuals are simply marvellous and make you feel like you are in the middle of 300, albeit a more cartoon like version of it. Guts, glory and everything in between is certainly showcased in this game by this popular game developer.
Victorious has 5 reels and 243 paylines. That means you have 243 ways to win, and that sort of game is always a favourite with most casino players. You can start your bet anywhere from 25p to £125 a pop. The bonus feature is the free spins round and it is a high variance game that will leave you reaching for your pocket far more than you may be comfortable doing.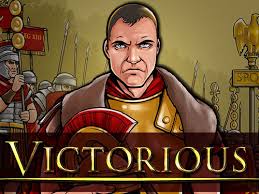 Once you collect three or more of the game's scatter symbols on the reels, you can activate the game's free spins mode. If you've collected just three scatters, you get 15 free spins; 4 scatters get you 20 free spins; and 5 scatters get you 25 free spins. The best part about the free spins mode in the game is that you get to enjoy a 3x wager multiplier which makes for some even more interesting gaming payouts.

If you're looking for some interesting game play that will give you high payouts, this slot is a pretty good choice. Victorious will impress you with its graphics and war-like game theme and will also bring you some tears of joy when those payouts finally make their way to you. You do have to wait a bit for a win to happen, though, so it may be a good idea to just hang in there until it does. The game looks great on the mobile and also plays well, in case you prefer that version to the desktop.