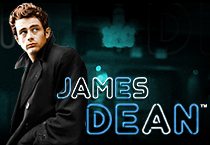 If you are a movie buff, you have probably heard about this legendary actor – James Dean! Known for his role in 'Rebel Without a Cause', the world lost this amazing talent to an accident, but till date, people remember him for his smooth acting skills! And NextGen has dedicated an entire slot game to him!

Catch James Dean in Action!
Add some interesting elements and a cool theme to a classic slot, and you have James Dean Slot! If you don't know who he is, you may not even need to! Just enjoy the theme of the game with aviators, cars, and the man himself in graphics that are so smoothly created, you will feel the adrenaline rush yourself! A 5-reel and 25 paylines game, expect some top-notch graphics and smooth interface with background music you can groove on.
Starting with the wild symbols, James Dean is the wild symbol here and when you get that in more than 3 in number, you will get three free spins and a 3x multiplier! Also, the entire reels become the wild with it being the expanded wild symbol.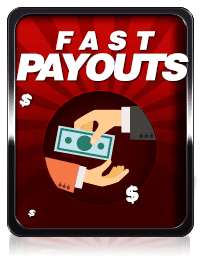 Then you have the scatter symbol which not only brings to you free spins but also up to 250 coins as a reward. And not to forget the 2x multiplier with each win! There is yet another symbol to look out for. It is James Dean himself sporting a burgundy sweater which will be a treat to your eyes. When three such symbols appear, expect 150x in the base game, 300x when in a free spin and a whopping 750x during the Legend Spin!
Did we miss out on telling you about the Legend Spin? Such a pity! Legend spin is when you get the clapper symbol in the reel. And as by its name, it is truly a Legend on its own! You can even re-trigger this feature, along with the free spins.
Conclusion

We might have lost the legend a long time back, but with this game his vibe is brought alive! It is an entertaining slot machine that has big winning potentials and bonus rounds that will not let you go off your smartphones or tablets. The theme brings back so many memories being a rebellious teenager. You may or may not have loved James Dean, but this game will change your view for sure!