Baccarat Live | SlotFruity.com
Go Back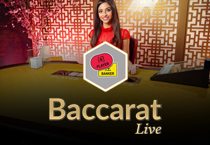 PLAY Baccarat Live at SlotFruity.com NOW!
Baccarat Live is a beautifully designed table game which is powered by the Evolution Gaming. This online casino classic game variant streams in real time and has a land based studio located in either Latvia, Spain, Malta, Denmark, Italy or Belgium. High Definition video quality, trained and professional croupiers, the user-friendly interface with many adjustable settings, all these features have made the game a preferred choice among many seasoned gamblers. This table game has betting limits ranging from £1.00 to £1000.00.

Enjoy The Baccarat Live Gameplay!!
The Baccarat Live rules and the numeric values of the cards are typical and similar to any other classic baccarat game. The players have to predict that which hand will get a win-either player or the banker by scoring the points as close to nine as possible. This implies users have 3 betting choices among the player, banker or the tie. If Banker's hand get a win and player had placed the bet on it, then the payout comes to be 1:1 and that is reduced by the 5% commission. More, detailed house rules and regulations are easily accessible from within game.
There is an oval shaped multi coloured map under gaming screen that depicts the details of current round: number and the percentage of the users who have put wager on the banker, player or the tie and also total amount placed on every spot.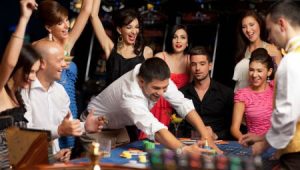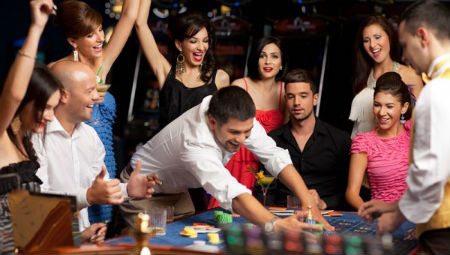 There are 5 scoreboards that show the results in current card shoe; they are a Bead Road, a Big Road, a Big Eye Road, a Small Road and a Cockroach Road.
Special Feature – Baccarat Live
The Side bets
Along with the 3 normal betting spots, the Baccarat Live game also features 2 optional side bets; they are the Banker Pair and the Player Pair. The side bet wins if 2 initial cards that are dealt with the Banker or the Player respectively comprise a pair, with outcome paying out from 11 to 1.

To Sum Up
Baccarat Live the online casino game is easily compatible with all the Android mobile devices, desktop, Pcs and tablet devices. The table has an excellent video quality and each and every action is recorded with multi-angle cameras thus making the gameplay fair enough for the players. The table view is also user changeable with 2 options to select from. All in all, the game is worth trying for all the features.