PLAY NOW! Caribbean Stud Poker at Slotfruity.com
With Caribbean Stud Poker, players can get a single seat at a table with unlimited seats. This online casino game is a creation of Evolution Gaming and comes with HD live streaming. Players can also place Side Bets if they prefer. Check out the review below for some more details on the game.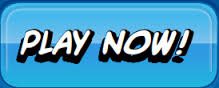 Caribbean Stud Poker – Bringing Live Online Poker To Your Doorstep
For anyone interested in having a game of poker, they can try playing online. Caribbean Stud Poker offers a perfect opportunity for players to get as much thrill as a land-based poker game. This is because it is played live with streaming coming from the developer's studios located in Latvia.
You can play from the comfort of your home using an internet ready mobile device. It doesn't matter whether you use an Android or iOS mobile device as well. This game also comes with a 'Direct Launch' capability to get the game rolling in record quick time.

Regular Land Based Poker Rules Available
This Mobile Casino Slots Online UK game is played using one standard playing card deck. At the end of each round and before the start of each session the cards are randomly shuffled. This is done once players have placed their respective bets.
Caribbean Stud Poker allows players to make an initial Ante bet. This bet can also be placed along with a Bonus Side Bet. Dealers will deal five cards with the initial card uncovered. The subsequent four cards will be covered or will be downward facing.
The objective of this online poker game like the land-based version is for the player to have a stronger hand than the dealer. As soon as cards are dealt, the player can either 'Call', or he may decide to 'Fold'. A 'Three Of A Kind or Better' held by a player will make him the winner of a Side Bet.
1,000:1 Payout Possible In Caribbean Stud Poker
In Caribbean Stud Poker a '5+1 Bonus Side Bet' can earn a player a maximum payout of 1,000:1. This massive payout should get poker players excited. The game is played in high definition and with several camera angles on display to further boost gameplay.

To Sum Up
This is an online poker game with many beneficial features. The Direct Launch feature is one that ensures that players can start to play as soon as possible. The betting tables available are all elegantly designed. You have friendly croupiers on hand to lead you through proceedings as well.