Play and Keep What You Win – Mobile Roulette UK Top Games and Bonuses by SlotFruity.com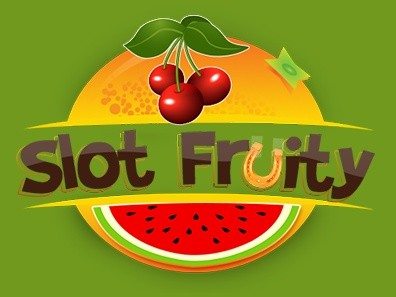 Slot fruity mobile casino is not just for Slots but has an array of different options. If mobile Roulette UK is your thing, Slot fruity is the place to be. We have seven different Roulette games to choose from.
Roulette
European Roulette
RA Roulette
Auto Roulette
Dolphins Roulette
Classic Roulette
Each one will give you a unique Roulette experience to fit your fancy.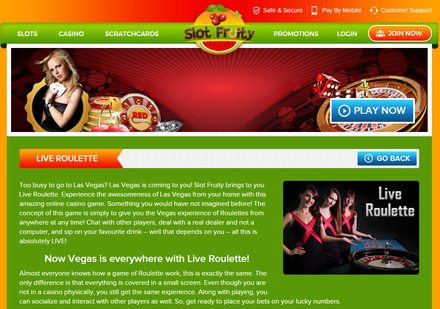 With the same basic gameplay as table Roulette in found in any 'real world' casino, Roulette online can be played from any device whether it is your PC or mobile device. Why go out when you can play from the comfort of your home?
This is how it works. You are given different betting options to choose from, Inside Bet or Outside Bet. Play now with top bonuses online!
Types of Mobile Roulette UK Bets
If you choose to place an Inside Bet, you are choosing to pick on a specific number of the Roulette pocket. You can place a single bet or double up. On a single bet your payout is 35:1 but on a double bet, which is where you split your wagering bet on two numbers instead of just one, the payout is 17:1.

If you choose to place an Outside Bet you are choosing to pick either black or red or either odd or even. The payout may be smaller but the odds are better. Now there is another Outside Bet option, which is a Dozen Bet. With a Dozen Bet, you are guessing the winning number will be between twelve numbers in a block section. A Dozen Bet has a payout ratio of 2:1.
Slot Fruity has Roulette bonuses to get you motivated to play. It's just part of the reason they are the best site for mobile Roulette UK. Slots players aren't the ones that are getting deposit bonuses around here. Roulette player has three opportunities for deposit bonuses that can earn you big funds.

Don't forget Slot Fruity's Bonus Bank will give you 25% cashback Monday, Wednesday and Thursday. Tuesday you will get 10% cashback. Make sure you keep an eye out. Slot Fruity also does special offers for holidays, making those special days of the year even more festive. Play with your bonus right now!
Slot Fruity Online Classic Casino Table Games
Who thought that table Roulette, a classic casino game, would one day be played in the palms of our hands? Slot Fruity brings us different variations of mobile Roulette such as Classic Roulette, Double Ball Roulette, and European Roulette to name just a few.
Roulette players get to enjoy Roulette bonuses that always differ. Whether you are new to playing or a Roulette master, Slot Fruity is the place to be when it comes to mobile Roulette UK. Who knows what you can?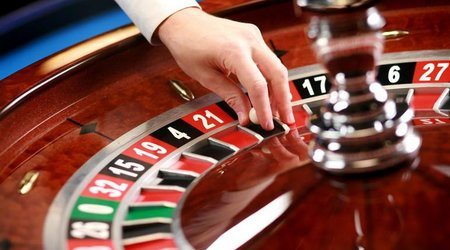 Slots Fruity has its unique secure server that performs instant transactions when you pay through Visa, Maestro and MasterCard. Transfer through Boku, Solo and Skrill are possible too. Play with great offers.


A Mobile Roulette UK blog for SlotFruity.com